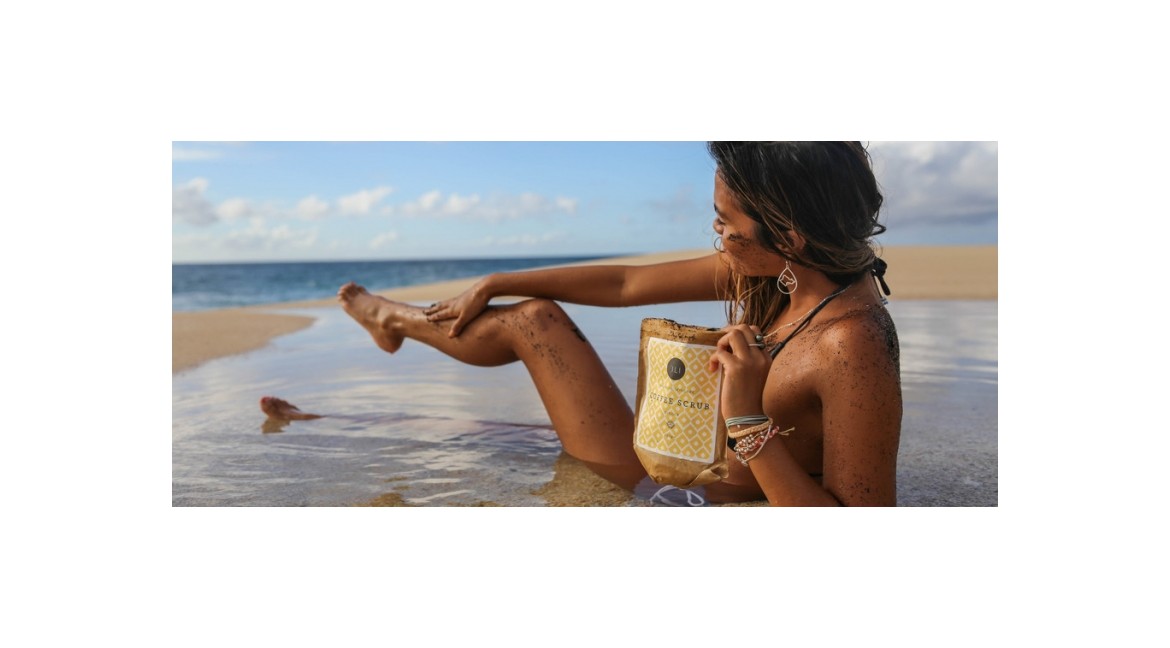 The wonderful Coffee Scrubs of 'ili Hawaiian Skincare
'ili is a locally sourced Hawaiian Coffee Scrub of Kauai filled to the brim with organic yumminess.
These scrubs are made fresh weekly with high quality organic ingredients (organic local Hawaiian coffee blend, water, organic coconut oil, organic sugar, Hawaiian sea salt, vitamin E and essential oils).
Why should I use 'ili coffee scrub?
'ili is perfect for anyone looking to reverse the appearance of troubled skin: acne, psoriasis, cellulite, stretch marks, scars, eczema, oily or dry skin will all benefit greatly.
With over a trillion skin cells needing attention exfoliation is key.
Not only will you shed cells that are tired and expired, but you'll also help encourage cell rejuvenation.
The anti-inflammatory properties in coffee treat redness in the skin, reduce the appearance of under eye circles, leaving you with a beautiful even skin tone. Watch small varicose veins decrease; caffeine is a vaso-restrictor, so helps shrink pesky blood vessels.
Made with Aloha in Kauai, Hawaii