KEY INGREDIENTSHexapeptide 11 is derived from yeast cells and has been proven to effectively enhance skin's firmness and elasticity. Not only does...
MAIN INGREDIENTSFollicusan™: one of our patented, science-backed, clinically proven and studied active ingredients, Follicusan™, is a milk-based...
- The coconut washing base helps detangle and define all curl types- The pure baobab protein rehydrates and strengthens the lengths- The apple...
- The coconut washing base combined to vegetable glycerin brings hydration, helps detangle and defines your curls- The panthenol B5 is a...
DIRECTIONS- Apply the shampoo to wet hair by insisting well on the scalp,- gently massage with circular movements,- let the creamy mousse go down...
DIRECTIONSApply to wet hair and massage vigorously for 30 seconds as it foams, then rinse.INGREDIENTSAQUA, SODIUM COCOAMPHOACETATE, GLYCERIN,...
- The jojoba vegetable oil revitalises and makes shine- The sweet almond vegetable oil softens and helps detangling- The aloe vera provides all the...
DIRECTIONS- After the shampoo, apply and massage into hair from roots to ends,- leave on for up to 3 minutes (1,5 minute if you have fine hair),-...
The VITALITY ELIXIRActive antioxidant rejuvenating serumStrategically formulated with thoroughly researched, high-performance, nutrient-rich...
- GLYCOLIC ACID for wrinkle smoothing- LACTIC ACID for brightening and hydrating- CITRIC ACID for evening skin tone- TARTARIC ACID leaves skin...
DIRECTIONS- Cleanse, Mist and Nectar prior to riutal,- find a comfortable position and lounge back,- place eye mask over eyes, take a deep breath...
Harnessing the powers of unrefined, organic / wildcrafted, nutrient rich botanicals, including Murumuru, Cupucau, Kokum, Buriti, Marula,...
USAGE TIPS- Rub a small amount of the balm in your hands and apply it to the lengths,- twist the hair and allow the balm to penetrate,- leave on...
MAIN INGREDIENTS- Holy basil is known as the "queen of herbs" and is an ancient adaptogen that helps to balance hormones and reduce inflammation...
AROMATICSTop: fresh camphorHeart: eucalyptus leavesINGREDIENTSSaponified Olea Europa (Olive) Oil, Eucalyptus globulus (Eucalyptus) OilVeganCruelty...
Please note, this serum is not designed for aromatic profile, but rather for restoring performance and formula efficacy.Taking a deep dive into the...
KEY INGREDIENTSRose Otto Essential Oil keeps hair moisturized and hydrates dry, damaged & brittle hair.Sea Buckthorn Oil will take your hair...
- Organic Raw Amalaki: an Ayurvedic herb known for its potent vitamin C content, it nourishes the skin and hair- Organic Brahmi: used by Ayurveda...
Shelf life: 8 months Depending on the availability, the treatment jars may be glass or PET plastic. Sizes Available:- 2 oz size can last for...
* Please note that our Dandruff Treatment has been re-named to Dry/Problematic Scalp Treatment. Shelf life: 8 months.Depending on the availability,...
KEY INGREDIENTSHorsetail contains a very high content of silica, which is a key enzyme in collagen growth. The collagen protein is found in skin,...
DISCLAIMERAlways perform a patch test before applying our products. Natural & herbal products can still cause adverse reactions if you are...
New Packaging:Now in packaging made from Ocean Waste Plastic!Ocean Waste Plastic is post-consumer recycled material recovered from oceans, rivers...
High alkalinity can contribute to hair friction, breakage & dryness.This Neroli Hair Primer is specifically formulated to do the following:- it...
Welcome to So Natural Beauty
Discover the finest selection of natural skin care, body care, hair care, nail polish and makeup coming from all around the world.
This selection reflects my passion for natural beauty products and I'm happy to share it with you. I invite you to discover and love this Green Beauty World.
Enjoy! - Letizia
1
delivery
International delivery by,
DHL.
1
24h / 24h service
Your shop accessible,
24 hours a day.
1
Secure payment
Secure payment,
by multisafepay.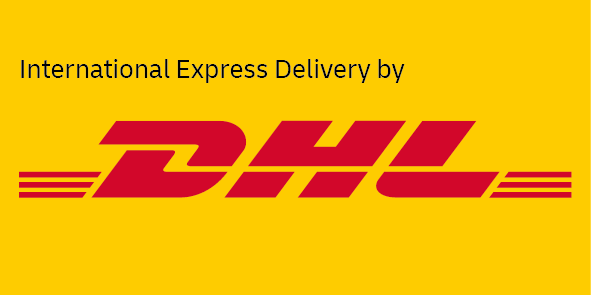 Best seller
Encased in a stunning glass bottle with a 24k gold plated rollerball, the lip serum is as effective as it is exquisite.TIPSFor best results, use...
Application To cleanse- Massage 5-6 pumps into dry skin with circular motions,- gently use your fingertips and stroke over closed eyes to remove...
DIRECTIONS- Massage onto dry skin to dissolve make-up and impurities,- add water to create a luxurious milky fluid,- remove with tepid water or a...
MAGICAL BOTANICALSSweet Almond OilAlmond oil is packed with vitamin E, vitamin A, essential fatty acids, proteins, potassium and zinc making it a...
DIRECTIONS- Apply the shampoo to wet hair by insisting well on the scalp,- gently massage with circular movements,- let the creamy mousse go down...
INGREDIENTSAloe Barbadensis (Organic Aloe) Leaf Juice*, Rosa Centifolia Flower Water (Rose Hydrosol), Sodium Cocoate (Saponified Coconut Oil),...
DIRECTIONS- Apply daily to cleansed and dry skin,- using fingertips, gently rub into the face in round motions to stimulate circulation,- continue...
SKIN TYPEFormulated for normal to dry, dehydrated, and sensitive skin: all ingredients are non comedogenic, but skin types who congest easy or are...
Congratulation, a 1€ voucher has just been generated for you.
Code :