THE ESSENTIALS- Nourishing coconut oil and antioxidant olive oil base- High grease-removing power- Brings a special level of care to your daily...
THE ESSENTIALS- Nourishing coconut oil and antioxidant olive oil base- High grease-removing power- Brings a special level of care to your daily...
KEY INGREDIENTS- Natural enzyme papain: helps to remove dental plaque and latest mouthwash ingredients whiten your teeth gently- Coconut extract:...
DIRECTIONS- Shake before use,- apply 1-2 pumps onto dry skin,- massage onto skin,- and rinse off with warm water.Upon contact with water, our...
Skin concerns:Premature signs of aging with uneven skin tone, fine lines, dull skin and loss of elasticity.Dry, damaged, sensitive, and stressed...
KEY INGREDIENTSAscorbyl tetraisopalmitate (ATIP) is a heat and light stable oil-soluble vitamin C known for its superior absorption by the skin....
AROMASROSE COMPLEX: Calming floral bouquet of rose, geranium & palmarosa essential oils.POMEGRANATE: fruity and subtle sweet – real fruit...
DIRECTIONSBody wash: massage well on wet skin into cleansing lather, then rinse.Face wash: wet face first. Massage soap from hands or apply bar...
DIRECTIONS- Cleanse, Mist and Nectar prior to riutal,- find a comfortable position and lounge back,- place eye mask over eyes, take a deep breath...
THE RITUAL- Mix a teaspoon with your prefered liquid (water, oil,...) into a velvet paste,- apply onto your face and leave for 5 minutes for...
DIRECTIONSSimply use it once or twice a month to cleanse, purify and return invigorating health back to the scalp. You can use it more often if you...
DIRECTIONSMassage regularly into clean hands, concentrating on fingertips and cuticles.INGREDIENTSAloe Barbadensis Leaf Juice*, Ethylhexyl...
Packed with vitamins and antioxidants, Chlorella and Spirulina nourish the skin, and along with detoxifying Matcha with its anti-inflammatory...
DIRECTIONSUse in the AM and PM after cleansing and toning.Dispense 2–3 drops on fingertipsSmooth over your face and neckFollow with face oil,...
DIRECTIONSMassage a small amount of the exfoliant over the face and neck in small circular motions.Add water to emulsify and rinse off with warm...
DIRECTIONSDivide scalp into four areas : top, sides, and back.Apply a small amount to each area.Massage in thoroughly.Add more water during the...
- Organic Raw Amalaki: an Ayurvedic herb known for its potent vitamin C content, it nourishes the skin and hair- Organic Brahmi: used by Ayurveda...
New Packaging:Now in packaging made from Ocean Waste Plastic!Ocean Waste Plastic is post-consumer recycled material recovered from oceans, rivers...
Here is the result of an independant clinical 4 weeks study:GOOD BYE, PUFFY EYES!83% saw immediate reduction of puffiness97% saw reduction of...
The ritual- Upon first use, stir her really well: place your spatula deep into the jar and stir until the consistency starts to soften- Scoop a...
INGREDIENTSMade with organic, vegan, & raw ingredients.Persea gratissima (avocado) oil*, Cocos nucifera (coconut) oil*, Theobroma cacao (cacao)...
- Organic Raw Goji Berry: containing essential fatty acids and vitamins B, C, and E, it offers antioxidant and anti-aging properties- Hyaluronic...
RITUALApply 1-2 pumps to a dry face. Add warm water and gently massage in circular motions across your sweet skin. The consistency will transform...
SKIN TYPES- Oily- CombinationDIRECTIONS- Apply a dime-sized portion to damp face and neck,- then gently massage into skin in circular upward...
Welcome to So Natural Beauty
Discover the finest selection of natural skin care, body care, hair care, nail polish and makeup coming from all around the world.
This selection reflects my passion for natural beauty products and I'm happy to share it with you. I invite you to discover and love this Green Beauty World.
Enjoy! - Letizia
1
delivery
International delivery by,
DHL.
1
24h / 24h service
Your shop accessible,
24 hours a day.
1
Secure payment
Secure payment,
by multisafepay.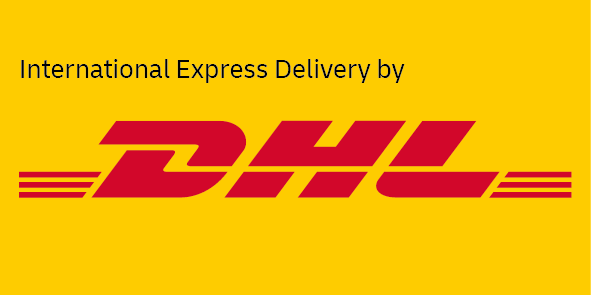 Best seller
The fragrances of Kerzon fragranced mists are made from a selection of essential oils, absolutes and high quality raw materials, faithful to the...
KEY INGREDIENTSFull-spectrum vitamin EIt contains full-spectrum vitamin E, always measured in each fresh batch to guarantee effectiveness....
DIRECTIONSUse alone or with the Essential Hydrating Tonic:- in the morning: mix 1 pump Essential Serum + 3 pumps of Essential Hydrating Tonic- in...
- Supports cellular proliferation and a healthy skin barrier- Evens out overall skin tone and helps reduce hyperpigmentation- Soothes and calms...
INGREDIENTSButyl acetate, ethyl acetate, nitrocellulose, isosorbide dicaprylate/caprate, adipic acid/neopentyl glycol/trimellitic anhydride...
SKIN TYPEFor all skin types.DIRECTIONS- Open package on a level surface,- carefully slide a single, individually wrapped mask from the package,-...
- Liquid and cream product brush- Packed, flat top vegan bristles- Biodegradable corn resin handle- No drips or mistakes- Blends beautifully
Encased in a stunning glass bottle with a 24k gold plated rollerball, the lip serum is as effective as it is exquisite.TIPSFor best results, use...
Congratulation, a 1€ voucher has just been generated for you.
Code :